Pressing News
Pre-Summer (wow, summer already) Edition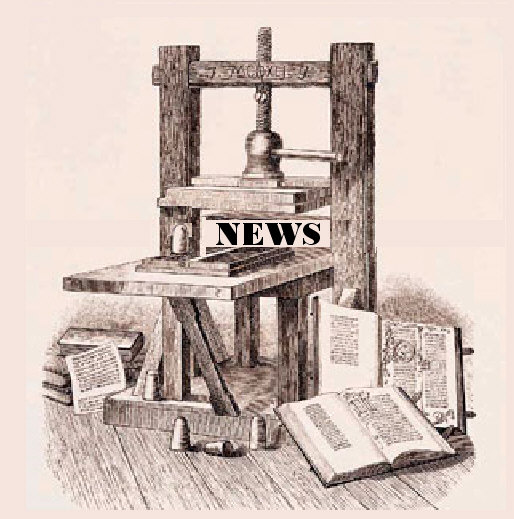 ---
OK, there's so much news I am not sure really where to start so I guess I'll just dive in and start somewhere….
Stitching Sisters (in review):
This event (certainly not the last of its size) was a lot of work to put on (a heartfelt thanks to everyone that worked so hard to make it happen) but was certainly well worth it. Nearly a hundred sewing/embroidery enthusiasts gathered under one roof (making it one of, if not the largest, sewing/embroidery event to happen in New England in a very long time) for two fun-filled days of learning (and shopping). But, like having lots of friends over for a big dinner, we do have some leftovers. Since this event was co-sponsored by Brother Sewing Machines, we do have some event Quattro 6700D's as well as numerous Brother accessories for sale. These machines are effectively brand new (they were used just for the event) and will come with the same warranty as new machines, but they will be coming with a number of additional items (PhotoStitch bundle, scissor set and 63-color thread set) included. Financing is available. In addition, we had a number of people trade up to the Quattro. This means that we have a wide variety (more than half a dozen) of trade-ins for sale. In at least two cases the machines (a Brother NX-5000and a Brother Innov-is 2800D) are effectively new (less than two months old). I also have a slightly older (roughly one year) Brother 2800D, two embroidery-only Brother 780D'sand a Brother Innov-is 1200. If you want other brands we also took in trade a Pfaff Creative Vision 4.0 and a Viking Designer 1. In case you are wondering why I am not telling you the price(s) of the Brother machines, I am still bound by the "no-internet sales" policy of Brother even on used machines. But, in the classic "trust-me" we are pricing ALL these machines to MOVE as fast as possible.So, if you want to upgrade from your current machine, or add in a second machine, this may be the perfect time.
Elna:
A while back we re-introduced the Elna brand back into our product line-up (somewhat humorous since we started with Elna when we opened back in 1951). Although no longer manufactured in Switzerland, these machines are manufactured by Janome and complement our existing product lines very nicely. One "new" machine that we're extremely excited about is the Elna Lotus. I have put the new in quotations because this is actually a re-release of modern version of the 1968 Elna Lotus. The original won countless awards and was featured in the Museum of Modern Art.Regardless of its heritage, this machine may be the best "travelling" machine on the market. With a completely integrated cover, cutter system, extra-large throat, continuous-run, and many other great features this is very unique machine (it will NOT be offered under the Janome label). It is priced at $849.
Another new Elna addition to our store is the Elna Expressive 940 (4-needle) multi-needle machine.If you have ever wanted a multi-needle machine but didn't want to go all the way up to our Brother/Baby Lock 6 or 10 needle machines this may be the perfect compromise. This unit is significantly smaller that its Brother/Baby Lock counterparts. It still supports many advanced features (auto thread cutting, four frames including an 8" x 10" frame, really nice built-in designs) and priced at ONLY $4995!!!
Handi-Quilter:
If you have ever wanted a long-arm quilter but didn't have the room for a quilt-frame then the Handi-Quilter Sweet 16 sit-down quilter may be a great choice. Until now, the biggest reservation against a sit-down quilter has been the fact that only frame-based systems supported stitch regulation. NOT ANY MORE!!! Handi-Quilter has just upgraded the Sweet-Sixteen with Tru-Stitch Stitch Regulation. For the first time, you can now have a long-arm machine with true stitch regulation in a compact sit-down configuration. Now, to make it even better, we will be hosting Debby Brown from Handi-Quilter for a two-day event onJune 22nd and 23rd featuring the new Sweet-16 with Tru-Stitch. Come learn all about free-motion quiliting with Debby. The cost for both days is only $59 (if you can only make it for one day the cost is $29). Because we will be hosting this event here in the store, space will be limited to only 15 participants each day. You can register onlinebut do it soon!!
AccuQuilt:
In the constant battle for space here in store, when one new product is introduced, something may have to move out. In this case the HQ Sweet 16 introduction means that our inventory of AccuQuilt dies has to go! We will still handle their product line, we just can have as many on display at this point.So what does this mean??? It means that you can come buy any of our existing AccuQuilt dies at 40% OFF!!! This is basically an unheard of sale on AccuQuilt. Although some dies have already disappeared in the past couple of days, there are a lot left. If you already use the AccuQuilt, or think that you might want to start, this is a sale that will likely never be repeated so don't wait.
SchillersOnTheWeb.Com:
Some of may have noticed, and some may notice if they use any of the links in this email, we have completely revised our website. I hope that you find the new look and feel to be better. We will continue to work on the site (I have to effectively reformat every product in the system). Over time there will be a number of new and exciting additions to the site. Some existing products may display a little strange.If you find a particular one that seems "off" please let me know.
That's all from me (I know Melissa and Noreen have a bunch more) but I really wanted to get this out.
Hope everyone had a great long weekend.
Rick, Melissa & Noreen